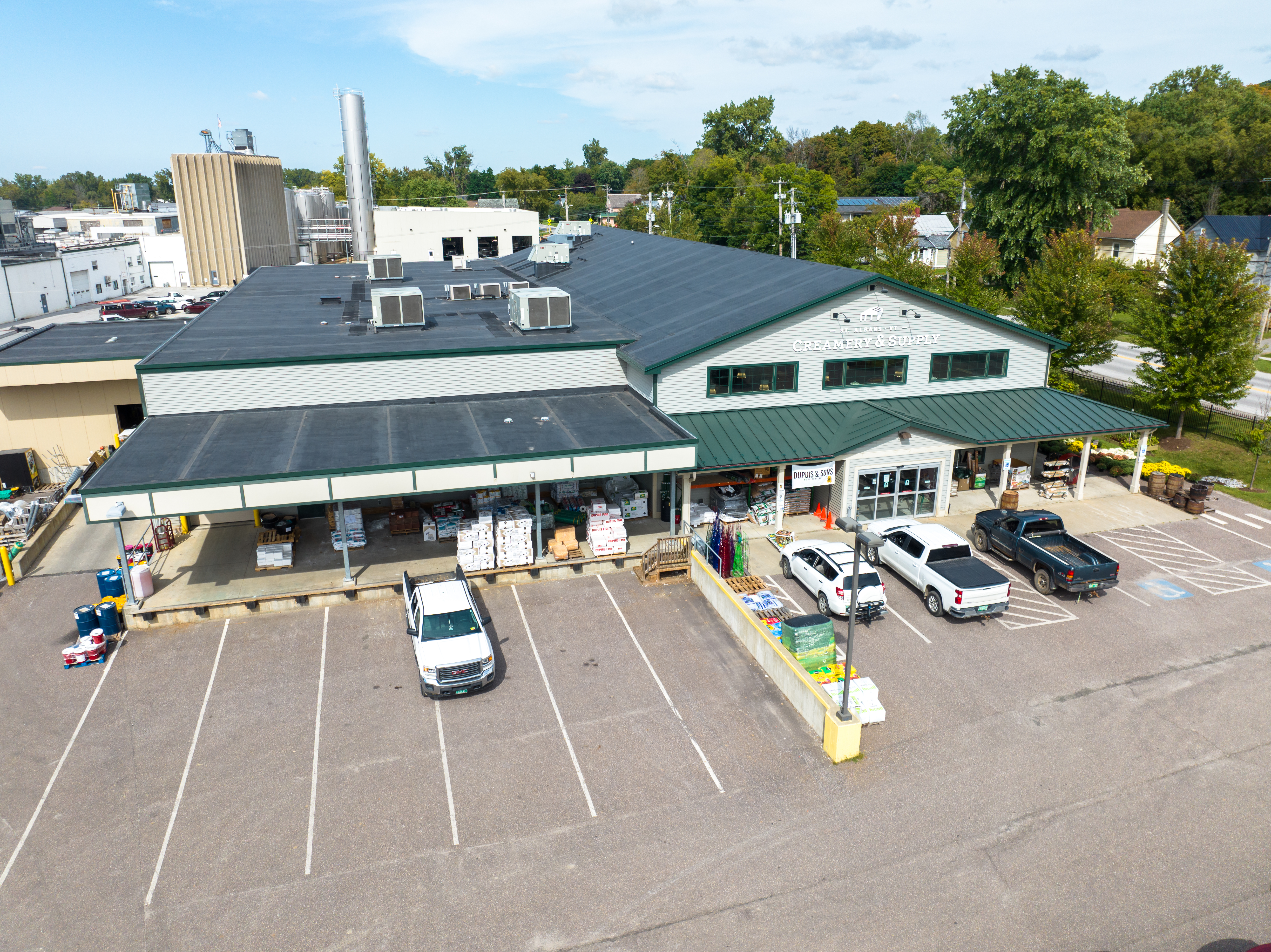 Conveniently located on Federal Street in St. Albans, Vt., St. Albans Creamery & Supply offers everything from bale wrap to beekeeping supplies and fencing to food items. We offer monthly deals, seasonal sales, and weekly grocery specials for everyone; you don't need to be a member to shop!
Today, St. Albans Creamery & Supply still has something for everyone – and we also deliver! We have two delivery trucks on the road that bring products to farms, businesses, and residences.
There has been a farm store on this site for over a century, and through the years, we have adapted to changing needs and farm innovation. We may look a little different than we did decades ago, but our core value of community hasn't changed.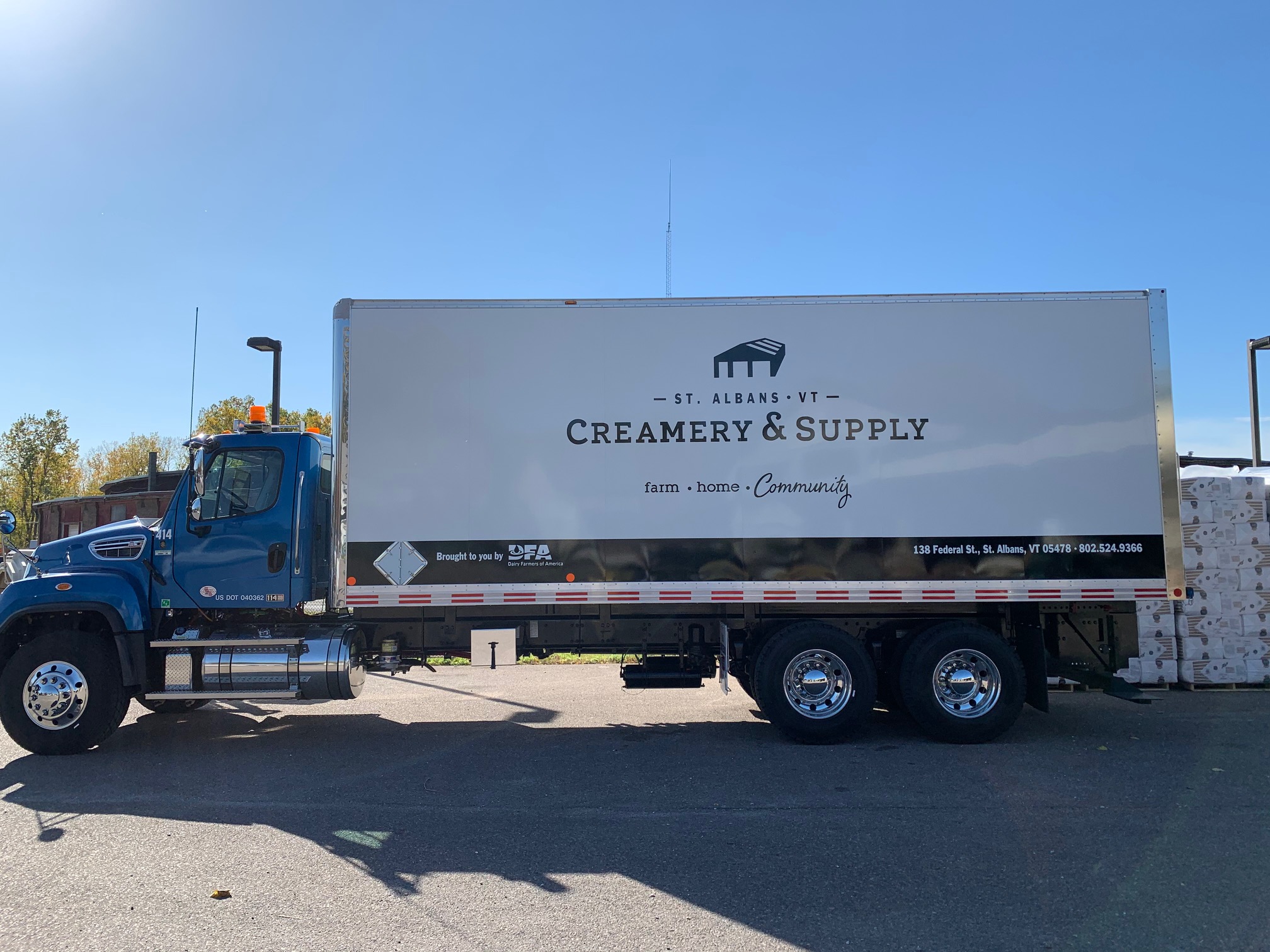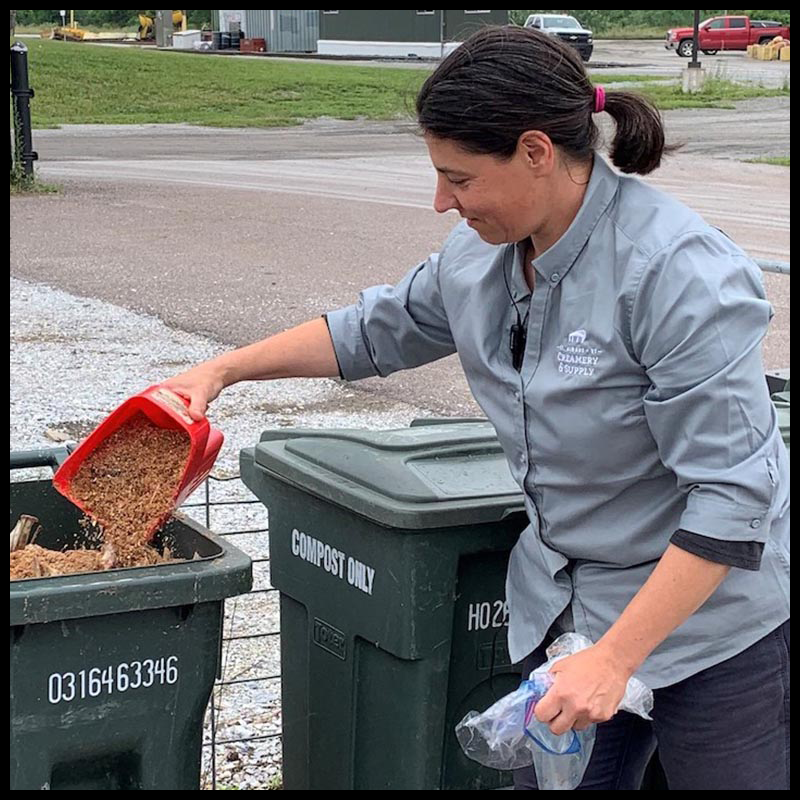 St. Albans Creamery & Supply is open to the public.
Residential and farm deliveries are available.
We carry groceries, pet food, wood pellets, apparel, and all of your farm & garden needs.
We have the best selection of boots and shoes under one roof in Franklin County.
Free recycling and composting services for the community.
Weekly Grocery Ad
We have some "dairy" good specials this week! Check out our grocery sales!
WHAT'S HAPPENING AT ST. ALBANS CREAMERY & SUPPLY?
9th Annual Tractor Parade
Join us on December 8th for this beloved holiday event.  The Parade starts at 6pm!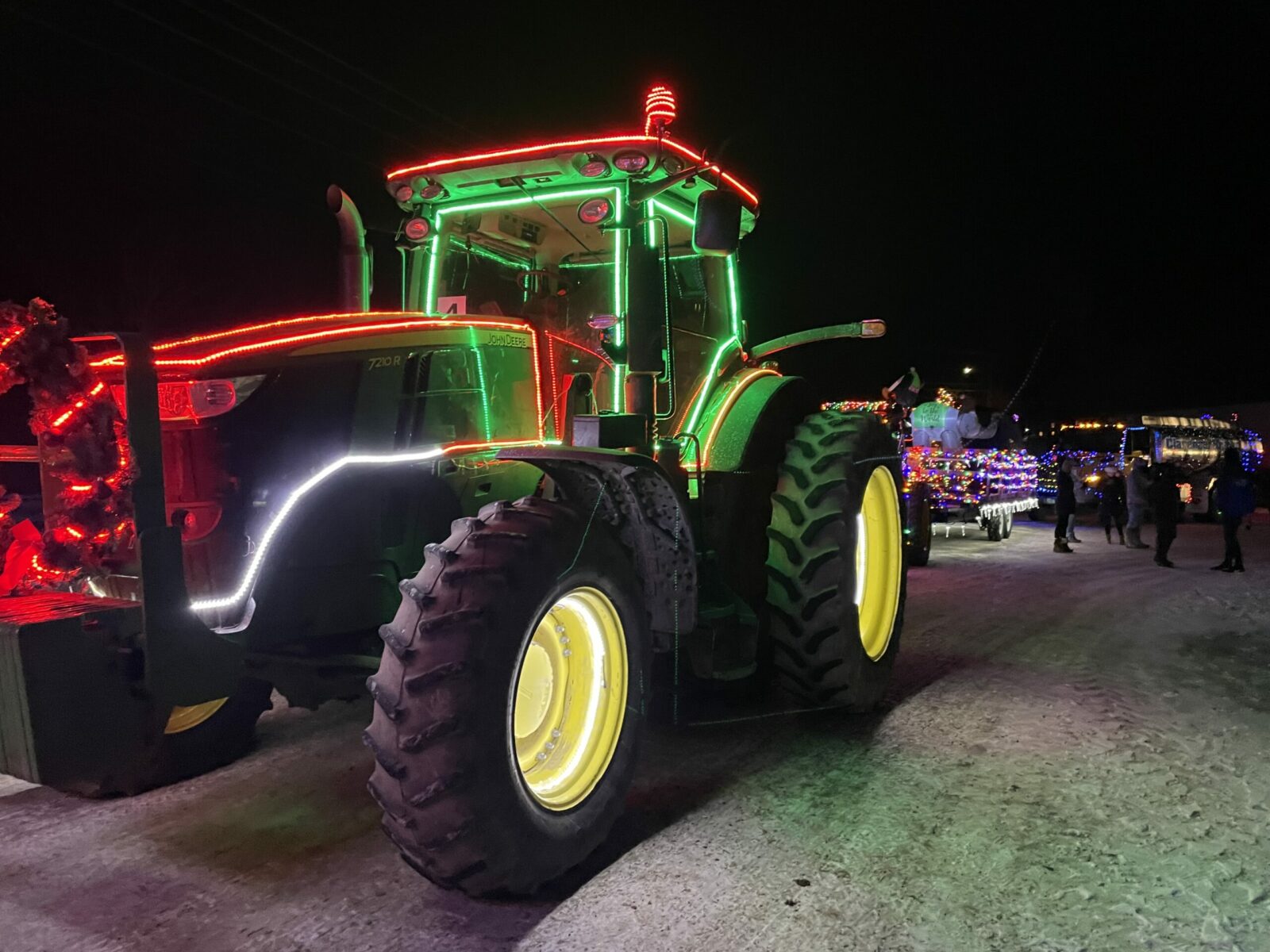 Starting on December 11th, check out our 12 Days of Christmas!
From December 11th through the 23rd, we will have daily specials on everything from milk to Mrs. Meyers' products!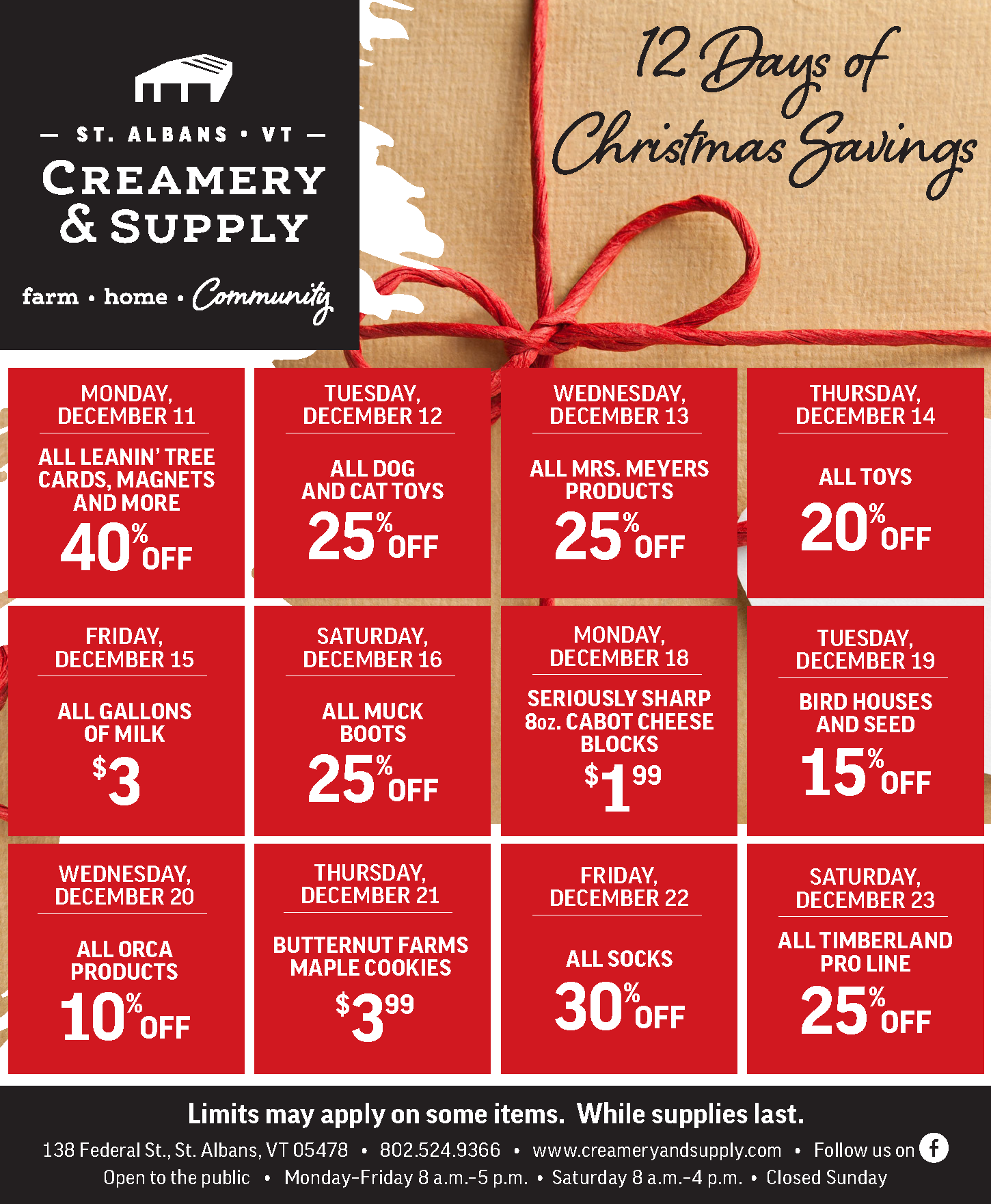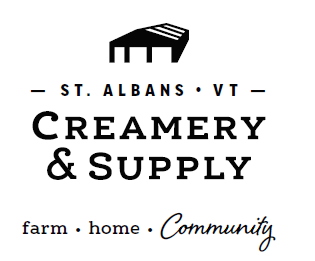 Open to the Public
Monday-Friday: 8 a.m. – 5 p.m.
Saturday: 8 a.m. – 4 p.m.
Sunday: Closed
St. Albans Creamery & Supply
138 Federal Street
St. Albans, VT 05478
802-524-9366